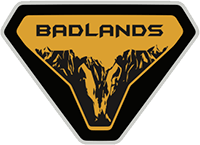 Well-Known Member
First Name

Nate
Joined

Jul 19, 2020
Messages
Reaction score

1,822
Location
Vehicle(s)

2017 Mercedes Sprinter 4x4, 2021 Bronco Reserved
The Ford reps have indicated that on Saturday (9/12) at 3PM Mountain Time there will be a Q&A session with the reps, including the Brand Manager.
Are there any members that will be attending the Bronco Celebration at this time and would be able to ask some of the questions? Some volunteers would be very helpful to ensure we get more questions asked (they aren't going to want them all coming from me/one person).
Alright, I'm going to edit this post Friday evening to pull in the final list that we hope to cover. Note that if your question can be answered with the Build and Price
,
when it is released this "fall", I'm
NOT
going to be asking it. Sorry, but I don't want to frustrate the reps when we have already been told that information is coming.
Updated/Edited List (Ford, if you see this, trying to give you a head's up!):
Would you describe the driving feel on road from 45-85 mph as more similar to Explorer, Ranger or something different in the Ford lineup?
Will Marine Grade Vinyl also have the carpet on the back and bottom of the rear seats like the leather? A: Carpet back is due to Leather upgrade: https://www.bronco6g.com/forum/thre...super-celebration-west-day-2.5060/post-179761
How will the keyless entry keypad (as seen on other Ford vehicles) be implemented?
Can you elaborate on the Additional Sound Deadening in the High Package? Will this be located in the top or the body?
If a 4-door is ordered with Soft-top only, will the wiring harness still be included to add a hardtop later? (Jeep apparently does not include this)
Rear windows in the modular top for the 2-door, are they removable as shown in the 4-door modular hard top?
Last edited: