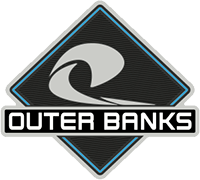 Well-Known Member
Tip...notes that quotations at the beginning and end of a word or phrase indicate the writer is quoting someone ELSE. The "harm the engine" thing is something you brought up...I was revisiting what you had brought up. To make it simple...I hope if you or anyone else who decides to not follow the most recent information form Ford doesn't experience a negative outcome...whatever that may be.

I am not Ford so I have zero clue as to WHY they do the things they do. If 6 quarts does eventually "ruin the engine," (note the quotes there...your words not mine) that will be on Ford...because the latest information states that 6 is the correct amount. I would wager that Ford has better things to do than send you (or the rest of us) a personal letter that explains in intimate detail what they were thinking or any form of explanation or apology. Also, again, I never said (nor do I think) that running 7 quarts will "ruin an engine" (quotes again...your words not mine). What I will say is that, as a mechanic, I personally would rather run my oil slightly low than too high. As long as the pickup in the pan remains submerged in oil, uninterrupted, the engine should have oil pressure. The reason dipsticks have a "low" mark is because it is NORMAL for all engines to consume oil over time...and as long as owners keep the oil level above the low mark, there should be adequate lubrication. Any other mechanic on this forum who wants to chime in will also more than likely agree that TOO much oil, on the other hand, CAN lead to issues ("ruin" an engine is an oversimplification...what is more accurate would be words like "aeration" or "foaming" or "sheared oil molecules" or "leaking past seals" or "sporadic oil pressure loss "). Again, because I am not a Ford engineer, I have zero idea at what threshold the oil level in a 2.7 factoring in potential angle changes does to actually using a rig to wheel, becomes an issue. Based on all the above, I will simply stick with 6 quarts for now (like "Ford says").

I will also wager that even if 7 is the "correct" amount, there is little chance that Ford will go BACK to that recommendation AFTER all the scrutiny they received prior to them making the public (current) recommendation to use 6. All the more reason to simply...use 6. You apparently do your own oil changes, so if using 7 makes you happy then there is nothing stopping you.

As for the twist relocation on the C stick, some have speculated that it has been raised due to the drain back location. That theory makes total sense because the first 6 quart stick Ford used was not engineered for the Bronco...it was from a completely different platform (reusing existing parts in new models is not an uncommon practice). If the C stick twist location has been deemed appropriate, it may provide a more accurate reading in a shorter time period than the initial stick (by being located above the drain back). Additionally, if the new stick was produced only for the Bronco with a 2.7, and if it is now the ONLY stick listed as correct, it should reduce confusion as to which stick is the "right" one down the road. That is my personal opinion, not fact...but the takeaway for new members or folks just tuning in to this lengthy thread is that 6 quarts and the H handle (C model) stick are currently "correct." Anyone who wants to continue the debate/conspiracy theory/what-abouts should start a new thread called "why it is my opinion that 7 quarts is better than 6 even though Ford now says to use 6."
All Ford has to do is make one official announcement of why they changed the fill… until then…. I believe the fill is 7qt… no way Ford could or would for over a year have the wrong fill without some one noticing…And yes…. being a Bronco owner Ford needs to give ME and everyone else a answer…