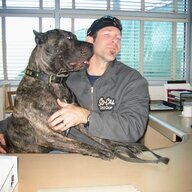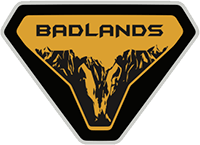 Well-Known Member
Have you heard anything from engineering??? I bet the odds are you won't…
Hmmmmm...Ford "needs" to give you an answer, but you are betting they won't...so probably time to move on, don't you think? You are already running 7 and I imagine you will keep doing that. The bigger question is, even if Ford calls you personally and tells you the correct amount is 6 quarts, would you believe them? It seems like you already made up your mind a long time ago...regardless of what Ford says.
As for an all out "condemnation" of 7 quarts, that won't happen...Ford already indicated that it "won't harm the engine." What we are taking about here, however, is the "correct" amount. It is 6 quarts, and if you follow the latest HTML version of your owner's manual, it clearly indicates that an owner should not fill past the max mark (7 quarts would put the level wel above the full mark on the H handled sticks). I, like everyone else, would feel better if Ford would clarify why their SSM (7 quarts won't harm the engine) contradicts the 6 quart capacity/don't fill past the max mark instructions in the latest HTML manual, but because MOST folks have zero idea what a SSM is, the overwhelming majority of people who are NOT in this forum and who are just now taking delivery of their late build Broncos will more than likely be blissfully unaware of this entire thread and simply run 6 quarts.
BTW, LOTS of people noticed that 7 quarts didn't coincide with the max mark on the H stick for over a year...I got my Bronco in October and the first time I checked the oil I knew something was wonky...if you check the posts many people expressed their concerns (so clearly Ford was aware). Their technicians would have noticed sticks showing overfilled during PDIs. Ford does not want to pay out damages or risk an even worse reputation, so intentionally running thousands of engines too low on oil (if 6 quarts truly is too low) would be a bonehead move on their part (simply to cover up a dipstick screw up...especially one they already admitted to).