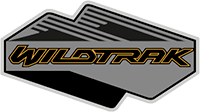 Active Member
"I call it, 'Crazy Ivan'."
Russian drivers sometimes make sudden turns to see if they're being followed.

It. Looks. Awesome. I love this Bronco.

I also believe that, judging by everyone's reaction to the 'Crazy Ivan' maneuver, I will be purchasing stock in some tire manufacturers!
Very solid Hunt for Red October reference there. Must go watch that one again!