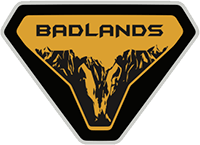 Well-Known Member
Anybody else feel like there might be too many trims with too many similar sounding names? Can we get some more Bs in there?

Bronco Base
Bronco Badlands
Bronco Outer Banks
Bronco Big Bend
Bronco Black Diamond

How is the average customer supposed to differentiate these? None of these names mean anything to me so I can't imagine what each trim is supposed to be.

First edition I can understand. Will the top off roader be the wildtrak or the badlands or the black diamond?