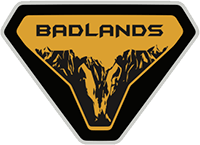 Well-Known Member
As been already stated, two totally different vehicles. I really like my '18 Raptor and planned on a 21/22 Raptor, but I'm not going to keep it once my Bronco shows up... for me, it's about use case and adaptability. The Raptor's size poses a few issues both on- and off-road, especially in my demographic. I like the roominess of a full-size p/u, but to be frank I can not recall having any rear passengers in my truck... The bed came in handy once for a dorm room move and has become permanent storage for recyclable bottles... surprisingly comfortable and deceptively powerful, but have been getting pulled over a bunch and caught in a couple speed camera footage!

The Bronco fits more of the scenarios that are important to me. It should have an easier time to fit in most trails and maneuver around town. The available space is more than adequate for weekend outings and my build is more in-line for the type of off-roading I want to do. The power is more than sufficient, as well.

What I will miss are a few of the extra accessories(ventilated seats, power adjustable steering wheel, power folding mirrors, huge power sunroof) on my Raptor. The Gen 3 Raptor has made some notable improvements, but $85k + requisite ADM's??? ... I'm not willing to play this time around.