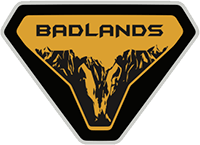 Active Member
Joined

Aug 14, 2020
Messages
Reaction score

268
Location
Vehicle(s)

Flex
****UPDATE****
So after attending here is my recap...
Vehicles on display: 2 Bronco Sport Badlands (one Rapid Red and one Cyber Orange), the Catcus Gray 4 door Bronco "20 footer", a black 2 Door Badlands trail equipped concept from earlier event, and the Rapid Red Outbanks 4 door fishing concept.
The vehicles there were nothing new and nothing anyone hasn't seen, so no major updates. Pics from the Employee Round Up thread are representative and better than mine as I realized I did not take that many. The Cactus Gray and 2 Door Badlands were sasquatch packages, the Rapid Red fishing concept was Outer Banks, and the two Bronco Sports were Badlands.
As I expected the majority of the people working the event did not have deep knowledge, just basic info and there to direct people. There were a couple guys there with deeper knowledge but their time was limited with our group.
And no Jerry can paint swatches
Some takeaways and answers... all info is per the reps onsite
1. Overall size, height of sasquatched Broncos is not bad. Being 6'5" it shouldn't be an issue getting in. The height of the Outbanks fishing concept was shorter than expected, kind of surprised me. I would say getting in and out would not be vastly different than say an Explorer.
2. Marine grade vinyl will come with a "few color options"
3. Trims starting at the Outerbanks and above level will have floor plugs, just under the carpet if you don't get rubber floors.
4. Trail control will allow you to set "cruise" between 3-20 mph so you can watch other areas of vehicle while on the trail... so you don't have to focus on looking out the windshield
5. Trial cam recording... probably not going to be available onboard, suggestion was use a GoPro
6. General location of front trail cam (couldn't confirm where exactly) appears it would be covered by the winch they had on the black 2 door
7. Per one of the knowledgeable reps... white door handles will not be an option... but he did say painted white hard top will be an option, I even clarified 2 times
8. Per same rep from #7... this one I found interesting... he said wherever there is a screw stamped with "Bronco", that location was built with the intent to accommodate accessories/aftermarket pieces.
Other than those things, nothing really new... I had limited time and realized when my group was done I hadn't asked more questions or took more pics... I think I was too excited to finally see them in person.
Overall all of them will be great vehicles and we all will have a great time customizing and making them our own!