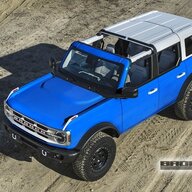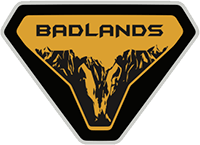 Well-Known Member
Joined

Feb 21, 2020
Messages
Reaction score

15,018
Location
Vehicle(s)

Bronco Badlands
DOWNLOAD SPREADSHEET AT BOTTOM OF POST
INCLUDES SURVEY PRICING from this thread:
Potential Package (+ Sasquatch) Pricing Previewed in Bronco Reservation Survey Email
Introduction and Background
While we are waiting for the official Ford Bronco Build & Price website to go live please enjoy these Bronco6g Build & Price Planner spreadsheet. This has become a community effort with a number of users supporting the effort since I first posted my first version of the spreadsheet.
This Excel spreadsheet contains information gathered from other Bronco6g forum threads, it contains both unofficial and official Ford Bronco information. I've merged the Models, Trims, Packages, Options and Pricing together into one spreadsheet that can then be used along with your selections to arrive at a target high/low MSRP price for your chosen Bronco trim. For Usage Notes and Guidelines, see separate tab in B&P Planner Spreadsheet.
Update History
v1 - 8-3-2020: started from the original work of
@72roadster
at this link:
POSSIBLE Allowable and Excluded Options per Trim Level
v2 - 8-6-2020:
@North7
added Trim Level Summary,
@Chrome_Pony
, broke out
single v1 tab to tabs for each trim level.
v3 - 8-25-2020:
@Chrome_Pony
added survey prices for each trim
v3a - 8-26-2020:
@North7
added tab with Survey Prices, corrected OBX Lux Package Price and updated formats and layout.
DISCLAIMER:
Due to the inherent nature of leaked information, there will be discrepancies and conflicts between the information in this spreadsheet and officially published Ford information. If this bothers you, please do not use this spreadsheet, for the rest of you, when discrepancies and conflicts do arise, please validate the information against official Ford released information, such as that found on ford.com or the Bronco6g thread that has copies of the officially published Ford Bronco pdf files.
2021 Bronco Prices (2 Door, 4 Door) and Trims Comparison
NEVER USED A SPREADSHEET BEFORE?
- Don't worry, you do not need to be an accountant or engineer to use a spreadsheet. A spreadsheet simply contains a collection of information organized in rows and columns. From this information you can "filter" it, meaning to only show the relevant information that is important to you. If you do not have Microsoft Excel on your computer here are several solutions.
Google Sheets - Free
You can download any Excel spreadsheet to your computer and then open it up in your browser using Google Sheets for free.
https://www.google.com/sheets/about/
or
https://docs.google.com/spreadsheets/u/0/
Libre Office - Free
Download the Free LibreOffice
https://www.libreoffice.org/
Apps
Get one of the many apps for your Android or iPhone for spreadsheets.
Mac users
The Excel file should import just fine for you.
Badlands B&P Planner Example
Summary view of the Bronco Trim Levels
DOWNLOAD SPREADSHEET BELOW
Last edited: