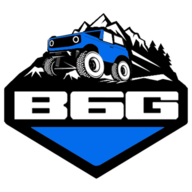 Administrator
Staff member
We bring to you photo realistic preview CGI of the production 2021 Ford Bronco in 2 door and 4 door styles, shown in all the expected factory paint colors (
sampled here
).
These preview images pull together details from the
leaked two and four door Bronco images
to show what the clean, finished production version will look like. Stay tuned as we'll soon be adding another different look!
Now that you have a good preview look at the 2021 Bronco in production colors, have you picked out a color yet?
2021 BRONCO 2 DOOR
Oxford White
Cyber Orange Pearl
Lucid Red Pearl
Area 51
Race Red
Fighter Jet Gray
Carbonized Gray Metallic
Antimatter Blue Metallic
Absolute Black
Iconic Silver Metallic
2021 BRONCO 4 DOOR
Oxford White
Cyber Orange Pearl
Lucid Red Pearl
Race Red
Absolute Black
Antimatter Blue Metallic
Area 51
Carbonized Gray Metallic
Fighter Jet Gray
Iconic Silver Metallic
WHITE TOP
WHITE TOP, WHITE FLARES, BLACK GRILLE
WHITE TOPS, WHITE FENDER FLARES, WHITE GRILLE
COLOR MATCHED PAINTED FENDER FLARES AND TOP
Last edited: