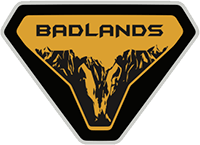 Well-Known Member
MORRFlate Multi Tire Inflation and Deflation Kit (155" Wheelbase)
Manufacturer: MORRFlate
Link:
Click Here
Online Store: MORRFlate
Link:
Click Here
Price: $224.98 (free shipping)
Using the ARB portable single compressor to inflate my current rig (2019 Taco on 31s) revealed some challenges and issues that I wanted to address. Inflating the tires one at a time, repeatedly kneeling down, and attempting to equalize the PSI at each corner proved to be a major PITA.
My search for a solution led me to MORRFlate. They offer a multi tire (2 or 4) inflation and deflation kit in various wheelbases and lengths. I opted for the 4 wheel (155" WB) kit and added the optional digital gauge and an adapter. The hoses (Flexzilla) are very soft, flexible, and has no memory. This makes it extremely easy to handle when setting up and packing it away. This kit allows me to deflate and inflate all 4 tires and equalize the pressure with a single lever. The kit's ease of use and functionality is welcomed addition to my tire airing up/down solution when out on the trail.