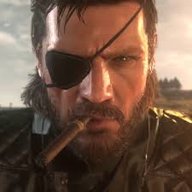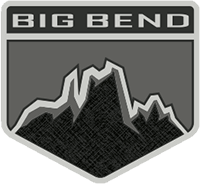 Well-Known Member
Joined

Jun 26, 2020
Threads
Messages
Reaction score

3,844
Location
Vehicle(s)

Bronco Big Bend
Your Bronco Model

Big Bend
Met up with a few others from the Chicago land bronco group for some off reading at Badlands Off Road park in Attica Indiana. Not sure if they are on the forum otherwise I would tag them haha
We had Aaron in his cyber orange Badlands leading the way, my self and Martin in his 2 door lightning blue first edition. Later met up with a guy in a black diamond mansquatch. So I was the only one on street tires and open diffs and also my first time leaving the pavement.
Aired down to about 22 pounds and hit the orange trail right away. Decent amount of mud and ruts and some good size puddles to splash through. Minor obstacles such as logs to climb over and we all made it just fine.
We then made it to the open part of the park that had some gravel, sand dunes and hills to climb. This was my favorite part, just wide open area and places to test stuff out. Got try trail turn assist aka donut mode, hill descent control and really just got to experience lots of different type of off roading here. Was able to almost everything in this area except for a few of the rocky hill climbs that needed lockers and extra clearance.
After that we hit the trails again to head to the Rock climbing quarry. This was still part of the orange trail but seemed a bit more difficult. More mud and puddles and some tight turns. Couple of clenching moments where we were only on the driver front and passenger rear wheel but made it through. Then it happened, got stuck. Slid right into a deep muddy rutt and couldn't get out. Aaron and martin tried to guide me out but with the lack of clearance, street tires and no locker I wasn't going anywhere. Luckily Aaron had a winch and recovery gear and pulled me out like it was nothing.
Finally made it to the quarry where all the serious rock climbers were and I just parked off to the side and watched everyone else climb. Man's got to know his limitations. After that had my fun for the day and but of an adrenaline crash and was done for the day. Last trail had bottomed out a few times and scraped a bit so I was done haha. Headed out to the main gate aired up and headed home
All in all awesome day, very impressed with how the big bend handled most obstacles on open diffs and factory tires. (As was the guy with black diamond he seemed a bit shocked i kept up for the most part) I definitely see lift and better tires for me in the future
Also for the record Aaron and Martin breezed through everything.
Pics and videos coming shortly