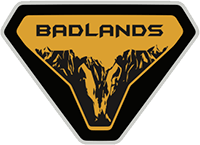 Well-Known Member
I know everyone has seen a ton of pictures of Broncos from Moab, but I thought I would share a few more and my thoughts after a ride along.
All week I was trying to contact the
[email protected]
to set up a reservation for a ride. I didn't hear anything from them until this morning. They informed me that the Bronco rides were full and the only way I could catch a ride would be to walk up when the Bronco booth opened at 8:00.
I arrived at the Bronco exhibit about ten minutes before 8:00 this morning. When I arrived, I keep hearing that reservations were full and that everyone would be put on the waitlist. I was a little bummed after driving 11 hours from CA. Long story short, I was put on the waitlist and five minutes later I was on a ride in the Bronco.
I was already sold on the Bronco, but the ride solidified my decision. We rode in a 2.7l Sasquatched BL. I had so much fun and was thoroughly impressed by the capabilities of this vehicle. I was worried about that there would be a ton of noise coming from the 35's on the highway, but it actually rode and sounded better than my 2019 Ranger. The MGV is legit, and I was impressed. The 12 inch screen and camera's were awesome.
I know you all have heard this before, but the Bronco is one badass and capable truck. I am looking forward to seeing these roll down the street. Hopefully sooner than later for me.
Edit - Dirty Bronco just pointed out that the Bronco we rode it was not a Sasquatched BL's. I was too hyped about my ride that I didn't check out the wheels. I an not a newbie to the Bronco game, but I just didn't check. Went with what the driver told me. I could have sworn we were in a BL's Sasquatched Bronco. Oh well, my bad guys. The 33's were awesome on the road, and I am sure the 35's wouldn't be that much of a difference.
Last edited: