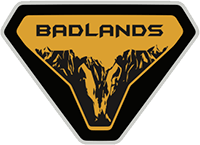 Well-Known Member
We had the following 11 vehicles on this Fun filled adventure
Felix 808
@Tricky Dick
@Bmadda
& Son
@NORCALGXP
@VoltageDrop
@Hossamus Prime
@BigDiesel76
@El Diablo
@66GT
@Scohin
Please feel free to add details & pictures
We met at the Trail head at 8:30...Well most of us did
a few others showed up about 9:10
I'll cut some slack as it is a long drive out to the trail head but well worth it. It was previously mentioned to meet at 7:00 at the trail head. That would have been crazy
.
At any rate, we headed out for what would be a great adventure
. The drive started as a dirt road supplying numerous impressive views along the way. Other than numerous bicycles, traffic on the trail was fairly light with a few SxS's.
A few miles we hit the turn for the main TOTW trail it started as more bumpy roads but not long afterwards the trail started to give us some of what we came for. A few small ledges began to appear and some decent dips and holes as well.
A little further up the trail we came to our first good optional drop off ledge. I drove off a little faster than planned, but it all worked out. The others that went for it did a much better job than I
.
We soon came to one of the bigger ledges where some SxS's were having a time of it. I had not seen any footage of this part of the trail before which is surprising as it is no small feat to overcome
Once the SxS's cleared out of the way, we were able to get everyone up without too much drama. The trail continued on with more ledges and some rocky sections.
Hurrah!!! We all made it to the top & were able to get our glory shots in
Some like myself played it a little more conservative than others
The trail started to get crowed quickly as more SxS's, Jeeps & a small group of 1st Gen's came up. Once we took a few dispersed group shots
(too many vehicles scattered about)
we headed back down the way we came Though the trail looked a bit different to me on the way down
. We continued to provide spotting through several sections. Coming down some of the ledges were a bit rougher than going up and several times we had to reconsider the best lines for the group after some decent drop offs
.
We continued to where the tail opened up and we could pick up the pace a little as it was getting late in the day
.
Our Tail gunner NorcalGXP parted ways from the group and we continued on.
Once back at the trail head I separated from the group to try to catch JJ's Mercantile up the road as it's my wife's name sake. They were closed but we got some good photo's.
Later we found out that Voltage Drop had a line on the coolant reservoir pop off his still paper plated 2-door
The guys helped him get it sorted and they were on their way.
It was a great run with a great group of people. No damage to report and even Sochin's mud flaps stayed on
This was my first time running TOTW and I stated to not expect too much. Hoping I didn't disappoint
.
A special thanks to
@NORCALGXP
for eating dust all day as the tail gunner & keeping everyone tight.
Thank you to all that came out. I had a blast
Last edited: