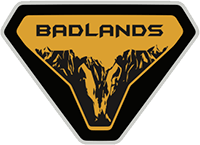 Well-Known Member
First Name

Bo
Joined

Oct 20, 2021
Threads
Messages
Reaction score

259
Location
Vehicle(s)

2.7 BL Lux Sasquatch
Bronco

Badlands
This is my CG 2D FE with new paint after a day at Gorman a few months back.

As fun as it was during, it was more fun during the drive home, as I got at least a dozen waves and thumbs ups from passerbys.

After that was not as much fun. Went to a car wash and they turned me away (as expected), so I went to a coin wash (which incidentally, only took credit cards), and took over an hour just to get the mud off. During this time, one of the employees came and told me that I had to wash the mud off the floors of the wash stall. I obliged and washed at least 5 lbs of mud and dirt into the drains. Fast forward 2 months and after another wash, i still have mud coming out of pores I didn't know existed. Oh, and the OEM rims are extremely hard to clean, especially inside the beauty rings.

I'll have to say that the Bronco looks best with at least a little bit of mud somewhere.

Mostly stock, but it handled the mud and dirt like a dream. I didn't realize I was in 2WD mode for most of the time until I was on a loose dirt climb.
I make sure to drive around for a couple days to show off the good work. Although every couple weekends I go and get it dirty I still get mud from cracks and crevices that I know are from sinking it. Just part of the game!