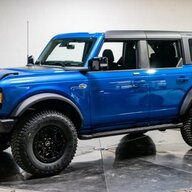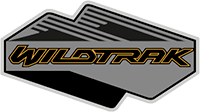 Well-Known Member
I came out of Menards the other day and found a little pony, small beaded strap, and a card on a metal keychain hanging from my door handle. In addition to this mess was a small rubber duck shoved between the handle and door. I was bucked and ducked.
I truly don't understand the fascination with this trend, but to each their own. However, I prefer that I was left out of this nonsense. I'm the type of person who parks at the far end of the parking lot away from all others to reduce the risk of others coming close to my vehicles. And, I definitely didn't appreciate the metal key chain swinging in the wind against my paint or the scuff mark left on the paint from shoving the thing between the door handle and door.
I realize people have strong opinions about bucking and I'm not posting to spark another debate. I just want to know if there is some type of universal symbol or sticker I could place on my window that tells everyone that I don't want to be part of this trend and to keep their trinkets for someone who may actually appreciate them. Any thoughts?
Nope, they are trying to be nice so honestly you won't stop it unless you are standing there.