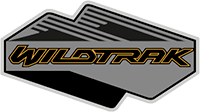 Well-Known Member
You can fix that on the newer fords with forscan...I run 35" MT tires.
Depending on the year of your son's jeep, it too can be adjusted either by a speedo gear swap if the older TJ models for example or by using a device that plugs into the obd2 port on the newer jeeps.
Aftermarket OBD II plug in devices (about $120) readily available forJeeps to adjust speedo and other misc. parameters. I don't know about Ford's but if they aren't out there now they will be.