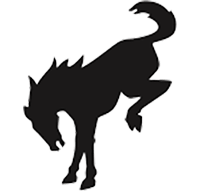 Well-Known Member
Hello from Omaha, NE!
Figured I'd go ahead and get this thread started, build date for my Bronco was yesterday, so hoping for delivery by year-end. Original build-date was back in July, but the hard-top fiasco put a hold on that. I'm on the front-lines as a sales guy here so hearing customers complain is very relatable as I'm waiting for mine lol.
I'll start by saying that I never actually intended to buy a Bronco. I'm a sports car guy (Saving up for a 2020+ GT500 to replace the 2009 I got rid of a couple years ago). I stumbled across this one, as I'm in sales at a Ford dealer locally, and had a customer back out on this order several months ago after it was assigned a VIN. It's a base, 4-door, hard top, in my favorite color Ford has ever made, Iconic Silver. Honestly, the Hard-top was a big sell too, if it was a softy I'd probably have let it go(I'm a big silver fan, plan on getting the GT500 in the same color).
I was bored at work, so decided to put a lease together on the Bronco, and with 70%++ residuals, I can lease this bad boy for so cheap I couldn't say no.
With the cheap lease payment, and my first-born also expected to arrive at the end of the month, I decided to put together as cheap of a build as I could stomach. I tend to go a bit overboard with modding cars, so I'm trying to practice some self-restraint... (Last GT500 had HRE's, Air-ride, built trans, cams, etc. and put 707rwhp to the ground before I sold..)
Mods already purchased
Pro-Comp Series 46 Prodigy Wheels
Falken Wildpeak AT3W 35's
Rough Country Sliders w/ Adjustable Steps (Girlfriend can't get into our 2-Door Squatch demo at the dealer)
Rough Country 3rd-brake and Spare relocator
Zone Offroad 2" $100 puck-lift
Heritage Bronco Emblems
Audio Setup
Focal RCX-100
JL C1-650x
JL 500/1 w/ 12" W0 (Been sitting in the garage for years.. plan on making a simple box mount, and making it super easy to remove for when the top comes off)
Not really sure I'll do much beyond that at this point. I don't plan on keeping this for the full duration of the lease, as the GT500 will take precedence but who knows at this point. I live in Omaha, so there aren't any serious off-roading places nearby, but I do hope to get it down to Tuttle at some point once spring arrives. Mostly excited to be driving something new, as I've been rocking my old winter-beater since the GT500 sold. (2006 Honda Ridgeline w/ 200k miles).
Here's the sticker, and a couple photos of the old GT500, and current beater to hold anyone interested over til the Bronco gets here.
(The cleanest 200k mile Ridgeline there is. No rust, and immaculate condition for a 15 year old beater)
Rocking some 30" Wildpeaks