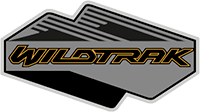 Well-Known Member
Joined

Jul 14, 2020
Messages
Reaction score

3,481
Location
Vehicle(s)

Jeep Wrangler JK
Bronco

Wildtrak
I totally get separating the advanced 4x4 and 10-speed auto options and charging for them that should have a value associated with them. I don't have to like it but I accept it as a building error when you compare it to the standard and available options in the "compare models.pdf" Ford put out earlier this summer.

What I think is a little odd is there is no credit given for the standard soft top on the 4 door if you switch to the hardtop and even more odd is the price differential between dual and stand-alone MIC and modular hardtops. I would think there would be some credit for standard soft top.

MIC Hard Top - $695

Dual Tops - Soft/MIC Hard Top - $1,795 (difference $1,100)

Modular Hard Top - $1,895

Dual Tops - Soft/Modular Hard Top - $2,495 (difference $600)

Then there is the price differential between the MIC and the Modular and the two dual top options

$1,200 between MIC and Modular

$700 between the Dual-MIC and Dual Modular

I also understand there is additional work associated with installing a hard top that is not involved in a soft top. But that doesn't seem to explain the difference in price between the MIC and Modular either.

Soft Top - $Value??? - Is it the $1,100 price differential between MIC and Dual - Soft MIC or the $600 price differential between the modular and the Dual - Soft/Modular. The $600 price difference seems more market for a soft-top, which would seem to mean that the Modular should be priced at approx $1,295 or $1,395 after a $500-$600 credit from the soft top option not being selected.

I know by writing this I might have just caused the price to go up (LOL), but the pricing seems a little off intuitively. It seems Ford is trying to steer customers to the MIC with the pricing to avoid supply chain issues but I could be wrong.
No one knows (Probably not even Ford) bit it could simply be that you are getting a price discount for buying the top of the line top with the soft.
But you are correct, it could be another Price bug or it could be manipulation.
Frankly if Ford really wanted to push back reservations, all they have to do is offer a white top in 2022, some different color choices, and a Manual with the v6.... oh wait... they did