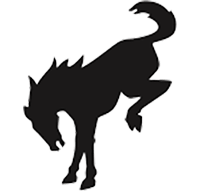 Well-Known Member
You guys are crazy. Its a build and price for a vehicle that is not in production. They were obviously not going to give away auto transmissions... you want something to be true so bad you are blinding yourself.
That's not true, Ford was actually going to pay you to take the automatic. The $1,495 Mid package "included" the $1,595 auto transmission. So Ford was paying you $100 to take the Auto Transmission with Mid Pkg. None of this was hard to figure out, regardless of what "reps" at auto shows said.
However, it doesn't excuse leaving it for 2 months when they clearly knew the mistakes where there - but it's par for Ford during this launch.
Out of 26 Brands, Ford was rated 5th from the bottom in Consumer Reports latest dependability surveys (Lincoln was dead last below even Tesla). Generally, incompetent companies are incompetent in all their activities. I'm worried about how well the Bronco will be put together - particularly given the recent top issues and the pressure Ford must be feeling to get them produced ASAP.