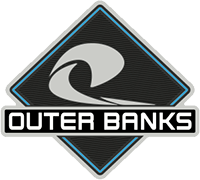 Well-Known Member
As many know within the build week threads, a tracking spreadsheet is often (but not always) started to share build information and track production and delivery. This process was started a while back and has been passed along informally ad hoc. There is a wealth of information in these sheets that many may find interesting and answer questions I see here all the time.
The purpose of this post is to pull the spreadsheets together in one place so others can see the cool data.
I will create a new template for any future weeks that request via a reply here. Or add previous weeks.
*******************THESE ARE ALL USER INPUT SHARE SHEETS********************
(
please be courteous. Multiple users can have open at the same time. Avoid changing data and changing global views
(
i.e. don't use filters, sorts, etc.
)
11/29 Build Week
12/6 Build Week
12/13 Build Week
12/20 Build Week
1/10 Build Week
1/17 Build Week
(start new template with charts))
1/24 Build Week
1/31 Build Week
2/7 Build Week
2/14 Build Week
2/21 Build Week
2/28 Build Week
3/7 Build Week
Graphic sample from one week:​
Last edited: