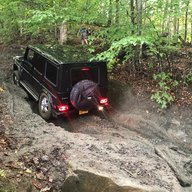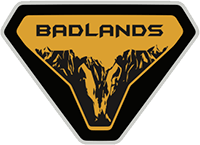 Well-Known Member
running 37s essentially means you are 2 inches closer to hitting the fenders.

this is why badlands on 33s have more wheel travel because the wheel/tire combo is smaller
So, you're saying his 37's will rub.
OP says it is not rubbing.
37's are only ~1" greater radius than Sasquatch tires, not 2.
IF
he's not rubbing, then no change to articulation.
I've seen reports of both. 37's on Sasquatch wheels reportedly rub. Spacing wheels out further reduces interference.
https://www.bronco6g.com/forum/thre...lands-no-lift-build-thread.26479/post-1044640
It seems hard to make a definitive statement at this point on 37's fitting with adequate clearance when you take into account changing wheel specs.
Also need to take into account sway bar connected/disconnected. Badlands appears to use the same Sasquatch suspension as all other Bronco models, so logic follows the decrease in up-travel Ford designed into Sasquatch was designed around Badlands with sta-bar disconnect enabled, since that configuration would push the tires furthest into the wheel well.
Perhaps a fully loaded WT with the highest spring rates, sway bar connected, and different wheel offset will not rub at full articulation.
Also, peoples definition of rubbing and testing method differ. A lot of tire sizes will fit on the street for daily driving.
I'd like to see Ford introduce high clearance fenders for fitting 37x12.5 tires on Badlands Sasquatch (stock wheels, no spacers, no lift). Then I'd just need to add the upgraded steering components they teased, but have yet to release.