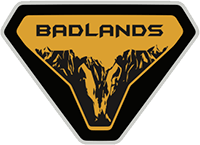 Well-Known Member
First I'm not currently into overlanding but we do camp quite a bit. A dedicated overlanding rig is not practical with my location in NJ and time I have available. I can't afford a $4000 dedicated overlanding trailer rig setup.
My plan is to build a camping trailer that can carry my gear and add racks to store and haul my kayak and canoe using something as a project build, either a military trailer that needs work or one of the harbor freight 40x48 inch trailers. This way I can use it easily to go to the local lake for a day on the lake or throw my gear in when we go camping.
I know the military trailers are a great base but they're expensive. I found this M416 for sale near me. He's asking $500 but I think I can get him to take 300 to 350. But it's damaged. I don't know enough about these to know how difficult it would be to get this dent out. It's just the one side. The frame and bed are straight.
Can this be banged out with a sledge or come along? I'm not too concerned with it being really straight. I just want something that's going to fit my needs.
Make an offer and fix it or avoid? I also know an M1101 for sale that's in decent shape I might be able to get for around $1000.
Jim