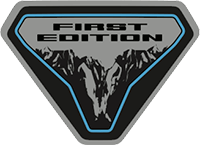 Active Member
I am contemplating driving over from Milwaukee....so I can at least see the dern thing before I order it.

Just would want to make sure there is something to see prior to a 5.5 hour drive. They did have the 4 door cactus gray and orangy-yellow 2 door out front of the building. Curious if they are still there or if they have other mules in the area (that I can see).

I get COVID probably screwed up Ford's marketing plan...but I want to at least see it...Live, and In Living Color.