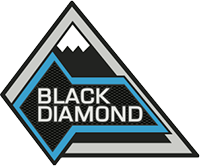 Well-Known Member
First Name

Jared
Joined

Aug 3, 2020
Messages
Reaction score

1,028
Location
Vehicle(s)

Ford Fusion
Maybe someone can help make sense of this for me. My three must-haves with the bronco are manual transmission, sasquatch and 2-doors.

So those things being equal: what's the difference between a Base Mansquatch and a Black Diamond Mansquatch?

All I can come up with is the washout interior. The difference in price between those two builds is at least $5,000. I don't see rubber floors and MGV seats being worth that much. I guess you could include different grill, interior accents, etc, but I don't see those adding to the price difference.

I'm asking because I was initially attracted to the Black Diamond because of the washout interior, and originally Ford made it seem like you could get the Mid Package on the Black Diamond, but Mike Levine confirmed you can't get it with the manual transmission (only available on Badlands).

Which I guess if I really want the mid package, I'm forced to go up another two trim levels to Badlands, which is rediculous when you think about it given my must haves. That equates to at least $10k difference between basemansquatch and Badlands with mid package.

Am I missing something? This makes basemansquatch that much more tempting.