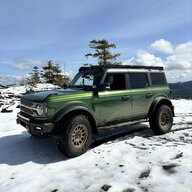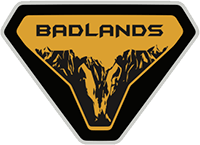 Well-Known Member
Joined

Dec 15, 2020
Threads
Messages
Reaction score

3,571
Location
Vehicle(s)

Mustang
Your Bronco Model

Badlands
Vehicle Showcase
I've been in the auto industry for a while and have spent a lot of time doing greenfield start ups and launching new product models and so feel qualified to comment on this situation.

The issues we are seeing are Fords fault but they are following the industry playbook.

Many of the issues they are running into are a result of poor strategic sourcing models that have focused primarily on low cost at the trade off of stability. It is a short term view of profits vs. the long term health of the brand.

I see the questions already: What do you mean?!

Hard Top shortages - This is what SQEs (Supplier Quality Engineers) exist to fix. When you have a parts shortage you have two levers you can pull, diversification of sourcing strategy or hostile take over (joking...mostly). I've had various companies move into my facilities to monitor our ramp and production and bring in additional subject matter experts when we hit road blocks. For the launch of the Trailhawk I had over 20 FCA engineers camping in my conference room for 6 months to help overcome production ramp issues. They will quite literally take over your operations to help remove roadblocks. If Ford was monitoring their suppliers correctly they should have seen these ramp issues 12-18 months out (capital tooling is never fast) and it should have made them very cautious in their forecasting. Maybe marketing ignored the operations team (shocking!) on volumes but that is still Fords fault. Ford SQEs are some of the worst (just send me an 8D!) and are not senior enough to make a difference, they'd routinly send people with less then 2 years out of college to follow up on major issues. Toyota/Honda/BMW were the opposite, I'd end up with a Sr Dir. standing in my office demanding answers and helping make meaningful change.

Chip Shortage - This actually started about 2.5 years ago, the whole world saw these issues coming well before COVID and no one wanted to pony up the capital to build more foundries. Everyone sat around waiting for someone else to make the investment instead of proactively managing the known shortage. Ford leadership chose not to take a proactive approach by investing in dedicated chip suppliers and played the short term over the long term card. It's now too late and everyone is like "How could we have known?!". We all knew (google Intel shortages starting Oct 2019 and the rise of TSMC).

I could go on, but in summary, this is a failure of sourcing strategy that has been going on in the industry for the last 20 years. Everyone is doing it but it doesn't make it right or healthy long term.
Mitigating issue comes down to how much time and money you can throw at them.