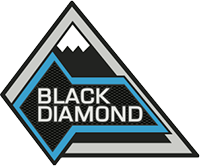 Well-Known Member
Hello everyone! It has been a long day, but I have my Bronco! Shout out to

@PREMiERdrum

who was able to decipher that my Bronco was delivered one stop ahead of his! Everyone at Byers Ford was great to work with. I didn't get a ton of seat time, but I am blown away!

-Badlands

-Four Door

-2.7L

-MIC Top

-High Package

7/13 res date

1/27/order date

6/25 blend

6/25 gate release

6/29 @ 1:49am "your bronco has been built email"

6/29 delivery (2 hours 45 mins from MAP)

Take Aways:

Overall Interior - I have been in a preproduction unit previously at a dealer event so I kind of knew what to expect. I think that everything feels substantial to me. Are there some hard plastics? Yes. Do I feel they will be durable overtime? Yes. I am in love with the cockpit of this rig!

MGV Seats - I am very impressed with the material. I have heard some people say it is a lot like leather and I disagree. I would say it is a little more texture to it. If you have experience with some of the newer boat vinyl that is how I describe it.

Ergonomics - The car fits me well. I like the placement of various switches. I love how my arm rests effortlessly on the open window sill!

Road Noise - The main noise is from the top. The top is a little louder than my fathers 2016 Jk Wrangler in my opinion, but the overall noise from the tires is almost nonexistent. I am surprised with how quiet it is. My wife was surprised with how quiet it is as well.

Handling - Having grown up with Wranglers, I knew how improved the handling would be with IFS. Outside of this I can say that this is a body on frame SUV not a 911, but the Bronco seems balanced and composed in corners.

2.7 L - obviously I am not trying to destroy this engine during the break in period, but it is so much fun to drive!

Attention Getter - Be prepared to talk to a lot of people. While waiting for some things to be finalized, I ended up educating a guy who saw the car and pulled into the dealer to look at it (a couple also stopped because they saw it outside the dealer). The videographer at the dealer thought I was the customer and my sales rep was the custom since I was in my element spewing Bronco6g factoids.

It is worth the wait- We are all hyper critical about this vehicle. I am surprised by how much it has exceeded my expectations. I am going to have a lot of fun with this car and so will you!
Hey
@Blueoval
what kind of driving were you doing to get the 12mpg? I'm trying to gauge what I'll be getting. Thank you.