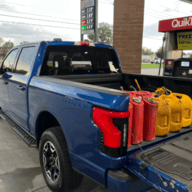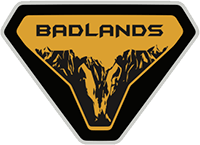 Well-Known Member
I brought some props with me for pictures at the Kansas Rocks event. These are the same red 4 door Broncos that toured St Louis, are in Kansas City now and are heading to Omaha, Springfield and Arkansas. The event crew hosting the roadshow were great and super helpful.
- Edit - Since I don't think anyone reads page 6. This nifty thread has the Bronco roadshow schedule.
https://www.bronco6g.com/forum/thre...dealer-add-your-findings-to-first-post.14479/
The travel schedule for these two Broncos: St. Louis, Kansas Rocks, Kauffman Stadium KC, Omaha, Kansas City KC Live, Springfield, Fayetteville, Little Rock, Memphis, Nashville (two days), Jackson MS, New Orleans (two days), Baton Rouge, Lafayette LA, West Monroe LA (May 4th) And then after that maybe 4 hours west of Monroe...... -Edit-
- I'm 6'2, 250. Sitting in the drivers seat, the B pillar is close to my shoulder. I think the 2 door with the B pillar 3" further back will be an improvement for shoulder space.
- For those counting on regularly carrying 5 people in the Bronco, the person stuck in the middle of the back seat better be pretty small. I think that by the time a child has outgrown a booster seat they may start griping about the space in the middle.
- I fit in the back seat but am thankful that I won't be riding there.
- I got a report of 17 MPG with "hard" highway driving. Both Bronco's were 2.7 liter Badlands with 33" tires.
- The rear seats recline as much as an airline seat in cheap economy (about 3/4"). I was told that to fit all four doors in the rear cargo area the rear seats needed to be in their fully upright and locked position though.
- The net pockets in the doors may be fine for Juice Boxes and skinny water bottles. I wonder how long the bungee cords will hold up before they stretch out?
- Old school carabiners do clip into the Molle grid but did require a bit of wiggling.
- Based on my measurements, the Medium moving box pictured in the rear cargo space will just fit in the 2 door cargo space.
- The rifle case is 45" long and the shotgun case is 52" long.
- I should have brought some golf clubs to see how they fit. I'm thinking that a rear seat may need to be laid down for a large golf bag.
- The Broncos up close and personal are awesome vehicles. It's going to be hard to wait for delivery.
Last edited: