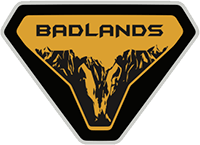 Well-Known Member
As we all know, auto production is down so the demand for used cars is way, way up. So, like many, I am going to take this opportunity to unload a vehicle or two (looking at you Ford Flex).

Anyway, I have gotten quotes from Carvana and CarMax. However, trying to get additional info out of Carvana is near impossible. Their customer service lines says the wait time is several hours, to call back later and the dial tone. The chat/text line took 21.5 hours to get a response once I got past the robot.

So, those who have sold to Carvana in the past, how does it work upon vehicle pick-up and what was your experience? I am anticipating them inspecting/verifying the vehicle upon pick-up, is that the case and if so how long did it take? Did the offer stand once they got there or did they try to beat you down on price? Anything else I need to know. Any advice and insight is appreciated.
I used AlGo and it could not have been easier.
Input my info online, got a call to do a virtual inspection, negotiated price over a 24 hour span. Agreed and signed some papers online. They sent a tow truck with a check. They paid off my loan within a week.
Could not believe how easy it was. Sold my M4 for 5k more than any dealer was offering me so I sold it now vs waiting for the Bronco.
https://autolendersgo.com/?gclid=Cj...Q7u5KYI0xSyrsfKE8j4g6_YIBQ0m6ExhoCj5AQAvD_BwE