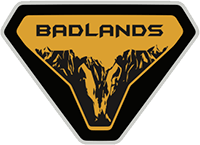 Well-Known Member
Has anyone taken apart the center console lid? I am wondering if there is a spring inside that I could either wind to put more preload on or replace with a stronger spring.

Anytime the vehicle is on a slight decline and I open my center console, it wants to fall down and shut again. On my other Ford vehicles the console lid stays up fairly strong. It's very annoying and I notice it most when I'm parked in my driveway, which I feel is a very slight decline.

In my wife's expedition we open the console to block the dog from jumping into the front seat. He will hop up there the second someone vacates the passenger or driver's seat. In my bronco he knocks it down just sniffing it.