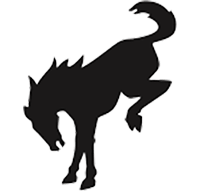 Well-Known Member
Joined

Apr 5, 2021
Threads
Messages
Reaction score

161
Location
Vehicle(s)

2021 BaseSquatch
Bronco

Base
Brought the BaseSquatch (Valor) home December of 2021, and we're already nearing 16k adventurous miles!
Just finished an 11-day trip from Central California to Yellowstone National Park and Grand Teton National Park. July 18 - July 28.
Here is a quick trip recap with a few essential details and a few very non-essential details...enjoy.
2021 2.7L BaseSquatch (With zero issues so far). We only use 87 octane fuel. Automatic transmission.
MPG Prior to the trip 16.5 (normal mode)...MPG during the trip 20.9 (eco mode mostly...and sport during some twists and turns)
Miles traveled = 3,353
We had a metal cargo box (caged) hooked up going and coming with 350 pounds of gear. The MPG could've been better.
We had 5 passengers. Zero complaints regarding comfort, and only a few "I can't feel the AC" complaints.
We saw 36 other Broncos on the trip...and 51 baby Broncos (the kids kept track).
Of the 36...34 waved as we passed them by (lol...the kids got a kick out of this!).
No joke...we had maybe 30-40 people come up to us and say, "How do you like your Bronco?" or "Nice Bronco!" We even had a few Rubicon owners who had only positive things to say about the Bronco and were just curious as to my thoughts about my new car, and they just wanted to make conversation. I love talking about it to others.
My 7 year old said, "Dad, they're taking pictures of our Bronco again," about 5 times this trip. Pretty funny...he loves it!
This thing handled EVERYTHING well. We even took some off-road trails in the Bridger-Teton area and that was a lot of fun. Although, my Dad did complain that my squatch tires kept shooting rocks at his Ridgeline. I did come home with two very tiny rock chips on the sides of driver and passenger front door. Which means that my Rhino running board/sliders did the trick, because it could've easily been 50 dings and chips! Going to buy a little touch up paint for the future.
My front windshield came home intact, thank God. However, it is a BUG MAGNET. I'm probably going to purchase a bug deflector. I had to purge my window of bugs during every stop...but I didn't mind one bit.
It took me two hours to detail when I got home...it looks show room new again!
Cheers!
Last edited: