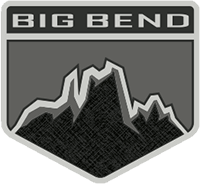 Well-Known Member
First Name

K
Joined

Jan 14, 2017
Messages
Reaction score

662
Location
Vehicle(s)

A bunch.
That's communist thinking.

You walk in to buy a less desirable car in normal times, you expect and get a discount. Because the car is not actually worth the MSRP.

Sometimes a manufacturer comes out with a car that even temporarily is worth more than its MSRP. The dealers have a right to price to reflect that.

You as a buyer also have a right to go somewhere else.

You just act like a big boy, and accept the consequences of your decisions. Some people I'm sure on this board buying Fromm place like Chapman at 4% under invoice are planning to flip them for a ~$10k profit. If they can do it, then so should a dealer.
I agree. That's why I wasn't going to pay it because it is not worth the extra money to me. At MSRP I'm fine with it. If I could have gotten it cheaper I would have.
At this point I am just riding out my MY21 reservation and order. If my current dealer is unable to get me it this year I will just change dealers for an MY22.