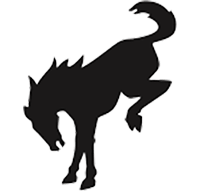 Active Member
First Name

Brent
Joined

Oct 25, 2021
Threads
Messages
Reaction score

146
Location
Website
Vehicle(s)

65 Mustang, Lancer Evolution 6
Your Bronco Model

Base
Like many 2-door Bronco owners, I found only expensive options when it came to rock rails. It seemed everywhere I looked all I could find were 4-door rails, and even if a pair of OEM 2-door rails showed up, they were across the country. Fortunately, as I demonstrate below, you can chop the factory 4-door rails to fit your 2-door, with minimal skills and tools required.
First off I sourced a pair of OEM rock rails for a 4-door, which should cost you around $200 used (or less). Make sure to have them include all the hardware and brackets, I forgot to grab the pair of center OEM brackets which will be needed. Part numbers for those are M2DZ-54200B39-A, M2DZ-54200B38-A.
Clean them up and remove end caps. These are held in with a single torx screw and a plastic clip. After removing the caps, mark where you want to make your cut. I cut mine right at the rear bracket, which was roughly 15.5in of material removed. Measure your angles carefully as there's no going back now.
Using a sawzall or other cutting tool, carefully cut through the metal along the tape lines. The metal closest to the bracket mounts is thick, and will take some time to get through. After removing the rail portion, go over it with a grinding tool to flatten out any rough edges. At this time, you can mark out where the holes should go for the torx screw and plastic clips. Simply drill them out and it will start looking like the OEM panel!
After you've finished cutting and drilling, test fit the end caps to make sure everything lines up. If all is well, you can go ahead and mount the rails to the car. The front brackets are identical to the 4dr, and the (formerly center) rear brackets will line up perfectly using the brackets I mentioned earlier.
Considering a new set will run nearly $700 or more with tax and shipping, this was an excellent mod for $100 and about an hour of work. This method may also work for some aftermarket rail options, but I can't verify that right now. I hope this helps some of you, I think it really helps clean up the look of the 2-door!