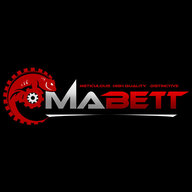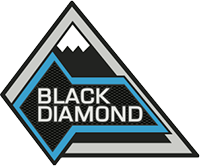 Well-Known Member
Squatch Sponsor (Level 3)
First Name

Mabett
Joined

Dec 29, 2021
Threads
Messages
Reaction score

4,280
Location
Website
Vehicle(s)

Bronco Black Diamond
Your Bronco Model

Black Diamond
Regrettably, we will no longer be selling "Cargo Liners for Dogs"
When I first joined the Bronco 6G forum, many people suggested that I develop this product, I finished it quickly, and I also made an upgrade to make it It can be quickly stored and hung on the backrest
When the "Back Seat Protector" hit the shelves, many people stopped choosing it as the best protection against dog hair sticking to the seat, but there must be some people who need it because it protects the entire cargo compartment, not just the seat , especially the side plastic panels that are easily scratched
Only a few people have bought it in the past few months, I don't want them to continue to be stored in Amazon warehouses for nothing
All stock is brand new. Normally the 4-door version sells for ¥79.99 but we will sell it for $39.99 in this clearance sale; The 2-door version sells for ¥55.99 and we will sell it as $29.99 in this clearance sale.

4-door Version: http://www.amazon.com/dp/B09VKCKKLB?ref=myi_title_dp
2-door Version: http://www.amazon.com/dp/B09XMF4QKZ?ref=myi_title_dp
Product Description
Convenience Like Never Before – Fold & Reuse
Need to load additional cargo in the trunk or clean the car? Taking a short trip with your furry pal? All you have to do is fold the cover up to the headrest and tie it up with the set-up still in place. When you need to use it again, simply unfasten the hooks. It'll only take a few minutes, and you'll be ready to go with this one-of-a-kind "Fold and Reuse" design. It's simple and easy to use, just like you and your furry friend want it.
Durability Guaranteed - Long-Lasting Companion
You need a car cover that serves you and your best friend for as long as possible, The Mabett Cargo Liner Protector is designed and developed with great attention to detail to do just that. Heavy-duty, waterproof, and azo-dye-free, the cargo protector has double-stitching and premium-quality fabric that allows it to withstand just about any scratch or stain and last a long time.
Extra Stability For Holistic Protection
The cargo liner protector is incredibly easy to install and use. All you need to do is secure the straps around the headrests of the backseats and paste the velcro on the side, and the non-slip backing will provide all the stability needed. Its extra-wide zippers and straps ensure that it is well-fastened at all times, ensuring your best friend is safer. Now travel anywhere, anytime with your dog, without having to adjust the cover or clean your car all the time!