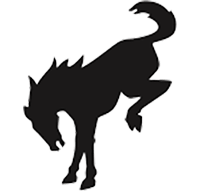 Well-Known Member
Joined

Feb 26, 2021
Threads
Messages
Reaction score

334
Location
Vehicle(s)

2 DR
Bronco

Base
Hello all, hope everyone has a good week ! Looking for a little clarity after this post about my paint color choice...

I picked Velocity Blue from the rip with this vehicle after looking through all of the paint options for the Base. With having to soon possibly lock my order in (I already ordered but can alter by 3/19 I was told) I'm having second thoughts on the color.

I've owned nothing but dark (black & dark blue) vehicles so I know first hand how difficult they are (personally) to keep clean and free of swirl even after a wash. Therefore, I probably would never get another dark vehicle again (So no SB OR AMB). However, Oxford White is too white (personally) and Silver is not a good color in GA - a lot of accidents (Silvers) and higher insurance with Red (So no IS OR RR) . So that kind of only leaves me with Carbonized Grey and my original choice...Velocity Blue - 2 completely different colors!

Nothing is wrong with VB, "I" am just a lowkey, non attention seeking individual..Years down the line would this color play out, or play out quick, is this a color I could live with, are there too many shades from different angles...it's just not what I'm used to so idk if its an eye sore or its just me needing to get used to something new which is why I've decided to reach out to the forum. Maybe some of you already have a vehicle in this color that you like/dislike? Out of 20 cars sitting at a red light, the VB Ford sticks out to me for sure! I consider this an investment & a big deal when making long-term decisions, I want to be satisfied with my choice! There are more expensive Bronco options yes but my price is still expensive to me & I want no regrets. However, at the same time I didn't want a color too basic as it's already a Base. I recommend anyone else in this same predicament to visit a Ford dealership on Sundays. It puts the colors into better perspective but only helps but so much because the color is still on a completely different frame silhouette than the Bronco - but at least you can see what the color looks like to the eye.

I know there are other threads on VB, but still didn't help solidify a choice in my mind 100%. I appreciate all reading this & those who offer their input! At the end of the day no matter what we all post on here, we will make our decisions thats best for us individually so thanks to everyone again for any advice on my small simple dilemma. I think maybe the fact I still haven't seen this color much on the base Bronco is swaying me

- Base 2 DR No Sas ( doing my own wheel & tire upgrading )

So finally I ask, Velocity Blue or Carbonized Grey?

Not expecting people to make up my mind, just getting opinions from other future Bronco owners!
Last edited: