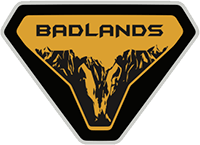 Well-Known Member
Thread starter

Thread Starter
Yeah, I can see that being actual and factual for a new model release. They need to source raw materials and manufacture the final products for field testing well before Job #1.
That being said - On topic - The "Carbonized Gray" color is not 'carbonized gray' of the body paint and matching the body color to the MIC top is not possible. There should be some correction or material adjustment for better matching "Carbonized Gray" or offer black MIC for the rest of us.
Release the Kracke... ummm, Colors... We want to see them in-person.