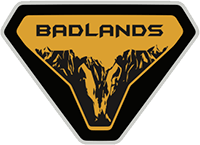 Well-Known Member
In case anyone was wondering, here is what the same 4DR soft top BD and OBX traveling rigs look like under horrible stadium walkway lighting on a torrentially rainy day. Not gonna post a million photos of these that we've seen over and over.
The gas can lineup looked poor in this lighting as well, couldn't really make out any detail
Underwhelmed that this was all they brought along to a big event at the stadium in a big off road region........, no 2DR, no Sasquatch.
They did have two Sports available to drive in the parking lot though but not what I was there for.
Colorado bronco swag was nice though