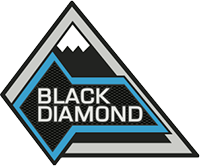 Well-Known Member
Took a long weekend and headed out to Colorado to do some relaxing. Got to see alot of on-road sites and was able to spend a little time off road.
Before the Bronco my extent of off roading was mudding in some fields during high school. One of the main reasons I got the Bronco was to be able to explore more and enjoy top off riding with my girls.
We ran some short trails in the four mile area by Buena Vista. That was a nice simple introduction. Then on our way out of the mountains we stopped in Montezuma and ran up Webster Pass. Nothing was too extreme and outside of the steep angle could have probably been done in 2wd. The switchbacks going up to the pass were fun and a good Introduction to basic ledge roads. I have the 7MT and it drove so easy. Kept it in C, 1st or 2nd most of the time depending on 4H vs 4L. Tons of torque and drove easily through everything. The hill start assist is also very nice. On the way down I could not make one of the switchbacks in one turn and needed to stop and back up. Was nice to feel no roll of the bronco until the clutch was ~50% engaged.
Overall it was a ton of fun and just makes me want to go out more!
One note on the 2.3, it can be quite the dog at elevation. Once we got up high, in regular driving it wouldn't get out of the way of a snail unless it was over 2500 rpm. If the turbo wasnt spinning you didnt move at all. Not being from the mountains I had to make sure I was 1-2 gears down from where I thought I should be to just drive around, even casual driving.