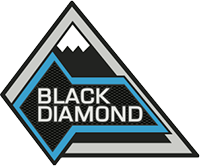 Well-Known Member
All,
I suspect Ford will work out the kinks in B&P, but I suggest it would be good to identify these discrepancies (glitches, conflicts in selecting options/packages among trim level, etc..) in hopes that improvements can be brought about more quickly.
Please list your
substantiated
gripe/s in a concise thought like, "Unable to select manual transmission when Sasquatch Package is selected in any trim level", or "Can't get power seats without leather trimmed seats" Some of these points may legitimate issues with the B&P, some are just gripes about option limitations.
MODS, if you care to consider consolidating this in another sub-forum, making it a sticky note, or deleting it altogether please go ahead.
Edit: Thanks to Jayhawkco for compiling most of the following...
All Trims

Manual transmission incorrectly described as having "Granny" Gear
Bronco Sport's interior (rear seat area) displayed vice Bronco's
Automatic Transmission on a 2.7L has no price
Roof Rails with Crossbar not allowed with 4-door Sasquatch
Sound Deadening Headliner not allowed with 4-door Sasquatch
Paint Protection Film not allowed on 4-door 2.7L
Brush Guard not allowed on 4-door 2.7L
Wireless Charging Pad listed as an option in both the High and Lux packages
Yakima Light Brackets necessitates Yakima Extra Large Basket, but makes you remove it
2 Door model's rear seat description is incorrect (should be 50/50 not 60/40)
Only one light fixture is allowed (disallowing Pod Lights and Light Bar)
No dual top options available
2 Door models allow a purchase of door bags for in vehicle storage when this won't be possible
Adding the High Package does not automatically include the 12" screen
Adding Mid Package negates selection of manual transmission
Yakima Lock N Load Rack requires adding Roof Rails when already included per description
Base
Cannot get manual transmission on 4-door.
(Desired) Many are interested in having the Tow Package.
Listing for Big Bend "Standard Feature" displayed in Base model's build area.
Big Bend
Adding Mid Package adds Automatic Transmission at no price
Advanced 4x4 mandates Sasquatch package when other trims do not
Heated seats shown as included with Sandstone seats, but requires Mid Package
No price listed for Locking Rear Differential but charges $495
Outer Banks
Roast Leather Seats listed as not coming with power seating
Outer Banks/Badlands/Wildtrak
Both 2 and 4 door models are charged the same amount for leather seats when 2-door aren't power
Black Diamond
No price listed on Advanced 4x4 but does charge $795
Brush Guard not allowed on Sasquatch
No door bags allowed, just for roof panels.
Rock rails listed as standard feature on 2 door, but also shown as a $595 option.
Badlands/Black Diamond
Rock Rails shown as option but should be included in standard package
Badlands
Roof Rails with Crossbar not allowed with 2.7L 4-door model
Sound Deadening Headliner not allowed with 2.7L 4-door model
Yakima Kayak Carrier not allowed with 2.7L 4-door model
Wildtrak



No power seats listed with leather interior.
Adding wireless charging pad requires selection of Lux package, although it is listed as part of high package.
First Edition
Towing Package not able to be added to the 4-door
Listed as coming with Painted Modular Hard Top

Last edited: