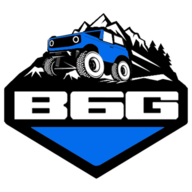 Administrator
Staff member
Found this list on Popular Mechanics. Good summary of the concept that was never to be in 2004.
http://www.popularmechanics.com/car...-cars-that-should-have-replaced-them/?slide=7 Should've Made It: 2004 Ford Bronco Concept

A visit to any of today's collector-car auction proves that the classics selling for big money go far beyond traditional 1960s and early '70s muscle cars. Hot buys extend even to the SUVs that shared the showroom with those cars, and one of the hottest is the 1966-1977 Ford Bronco.

Ford appeared to be ahead of the curve in 2004, when it unveiled a retro-modern Bronco. This brilliant silver concept looked as though it had been carved from a single hunk of aluminum. It was stunning and perfectly delivered the feel of those early trucks but in a modern wrapper.

Under the skin, the concept foreshadowed today's light-duty-diesel trend. The 128-hp four-cylinder turbo diesel developed 244 lb-ft of torque way down at 1800 rpm, and was paired to a six-speed automatic. A production version of the Bronco could have been a serious hit for Ford -- and coulee have provided the company with a great Jeep Wrangler competitor. Not to be.