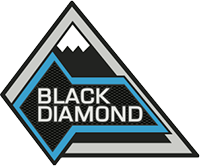 Well-Known Member
I am wondering if I should continue to get my reserved and ordered Basequatch with 2.7- and what options I may have- change, cancel, etc. I have a July 14 reservation- which means pretty much nothing at this point. I am not a priority order and at the absolute bottom of my dealers allocation. So I assume this means a 2022 who knows when.

Now- with the MPG of the Sas being only 17, I know it is not for me. It would be if I were still working and could afford the gas. I can't afford it on my retirement budget 14-17 MPG, which I predict the SAS will get. I retire in 2 years. The Bronco for me now is a base or Black Diamond with 2.3 and 7 speed manual. It's rated to get get 21 highway and I'll bet I'll be able to squeeze out 24 with my driving style. (I always have on manuals- sometimes 10-12 more MPG over EPA sticker believe it or not). This is roughly 7-10 more MPG- which is huge to me.

So what to do- cancel altogether and wait for Broncos to arrive on the lot in late 2022, 2023? Or can my reservation be changed and hope to get it some time in 2022? Or get the Basesquatch and sell it even for a minimal profit of $500? I will need to pay the whopping sales tax though so after that it might be a loss- which would not be good.

Is anyone else in this predicament now that you know the MPG? I thought it would be like the Ranger and F-150 pick Up, which it is not with the 2.7. And don't say get the Maverick, LOL- not for me. I'll keep my current Silverado- which gets 24 MPG although I would prefer a Bronco due to the smaller size.