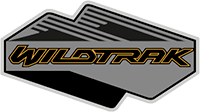 Well-Known Member
Ford is Sponsoring this event, along with the Bronco Club of America. it's in Tennessee and as of now is going to be May 12, 13, 14 and it's still a Go.
On Saturday @ 2 pm Ford will make an official Special Presentation.
Now the official release might still be earlier in April, but I feel a new Bronco will be there on display.
http://www.broncodriver.com/index.php/events/bronco-super-celebration/