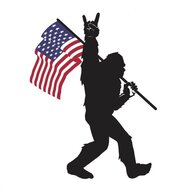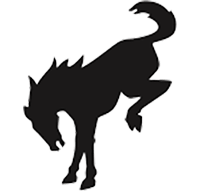 Well-Known Member
First Name

redneck
Joined

Jan 3, 2020
Messages
Reaction score

5,936
Location
Vehicle(s)

88 5.0 LX, 08 F-150 Stepside, 13 Explorer XLT, 97 Jeep Wrangler
Bronco

Base
The lift is different between a Badlands with and without Sasquatch. A small difference, but it may be significant when putting on bigger tires.
where did you hear this ?? ??
this was from a post a month ago. I didn't know anything had changed ??
Being a Ford engineer myself I have had the luxury of knowing a bit about what was coming well before the reveal. One of the things that surprised me however was the sasquatch package. I knew we were offering 35's but I thought it was only for the top tier Bronco, similarly I thought the suspension upgrade would be reserved for the top tier Bronco. I knew that we had a direct Rubicon competitor in the "Rock Monster" or Badlands as we call it now which is available with everything except the biggest tire size and slightly upgraded suspension. It is at least available with 33's. I was perfectly happy with this option until the reveal when I was pleasantly surprised (inaccurately) that the big tires could be had on anything! So now I feel robbed, being left with an option I was otherwise already in love with. Its funny, if Ford had made it crystal clear from the start I think the "outrage" would be a small fraction of what it is now, including from myself. There's my rant/background, but to answer your question no, you definitely don't need the sasquatch to have an otherwise competitive if not class leading (aside from sasquatch) vehicle. And as Mike Levine has made clear, if they don't end up offering this package on manual, there will be no shortage of Ford catalog/aftermarket options which could be even better. Just like that giant 2door manual they were showing off. Its easy to complain, but I think the manual will still be a sick offering!
I wouldn't be surprised, but unlike Raptor I think the take rate for this gear on Bronco either via sasquatch or Ford aftermarket support will boost the economies of scale considerably. We'll see, though I hope we can assume its well under 10k since on the Badlands you basically get Sasquatch kit minus the biggest tires (but instead 33's) plus a bunch of other standard equipment that aint cheap.
.... so the way I see it as Badlands has Squatch package as standard equipment...... minus the wheels and tires. if you could clarify where this was changed please let me know I have missed it.
I am trying to decide on Badlands or BaseSquatch. This would be a thing to know. Hope the embargo or the Q&A thing will yield betters answers.