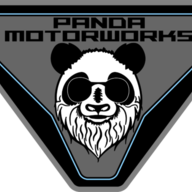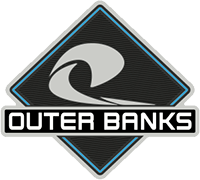 Well-Known Member
Squatch Sponsor (Level 3)
First Name

Mitch
Joined

Apr 7, 2021
Threads
Messages
Reaction score

982
Location
Website
Vehicle(s)

2021 Ford Bronco, 2014 Fiesta ST
Your Bronco Model

Outer Banks
After months of engineering and development, cp-e™ is proud to release the
ΔCore FMIC for the Ford Bronco 2.3L & 2.7L
! The stock intercooler does an excellent job for the everyday driver that doesn't want to modify their car. However, once you find that itch to go faster, an upgraded intercooler is a must have modification for your EcoBoost powered Ford Bronco. Much like previous EcoBoost vehicles, the stock Bronco intercooler leaves a lot to be desired. From its plastic end tanks to undersized core, the design can be greatly improved upon. CP-E did their homework and knocked this product out of the park!
The first step of R&D began by CP-E determining the maximum size core that could fit in the stock location, without permanent modification to the vehicle. They chose a bar and plate core design to maximize efficiency in the given space.The end product utilizes nearly every square inch available for maximum cooling power!
The end tanks on the CP-E intercooler provided the biggest challenge as they needed to encapsulate the monstrous core, while also requiring no cutting, drilling, or any sort of irreversible modification to fit in the stock Bronco intercooler location. By fitting their intercooler in the stock location, they also made it a point for the ∆Core™ to mate up perfectly to stock intercooler piping. On top of that, it must perform. CP-E chose to go with cast end tanks on the Bronco intercooler, and every other intercooler they produce, due to its reliability and performance. With these perquisites, casting is the only option! Cast end tanks can be a very costly feature to produce and is out of reach for many manufacturers, but the benefits greatly outweigh those of a cut and weld end tank. With cut and weld end tanks, you are reducing flow by not giving air a smooth passage way and the increase in internal pressure can potentially lead to failures on a weld. This would cause a boost leak and a severe drop in performance.
As stated above, CP-E always goes the extra mile by casting their endtanks. They are welded and pressure tested with the core to ensure reliability, and what really sets them apart is their overall shape and internal design. Countless hours of design and computer flow diagrams have been dedicated to the endtanks design to virtually eliminate any turbulence within them! In many cases, upgrading your intercooler can result in turbo lag and an overall drop in pressure. This is due to the large size of the ore and turbulence caused within the endtanks. By utilizing a smaller endtank design, CP-E has found a way to minimalize turbulence in order to keep drivability high, while also GREATLY enlarging the intercooler core for greater cooling properties.
When looking at the inlet/outlet ports, you may notice a divider in each of them. These are known as turbulence reduction fins, and they do exactly what the name suggests along with helping guide charge air through the core. These fins help evenly distribute air through the core, ensuring that flow is not impeded. Since CP-E designed the core to utilize every square inch possible, think of the fins as a way to ensure that every square inch of the core is being used.
The CP-E ∆Core™ intercooler results in substantially lower and more consistent charge temps which means greater performance for you! Heat is the enemy of performance, and once your stock intercooler starts to heat soak you will notice performance will drop off sharply. We can't wait to share Dyno results with everyone!