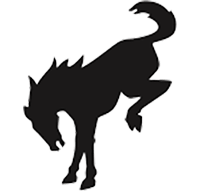 Well-Known Member
... Cuz you can control the shift.
If you've never had a manual you would not know. But having eyes and know the slope of the road ahead of you is far more knowledge that the computer can have. If you are used to pressing the pedal harder than an automatic will suffice, but if you like keeping your gas foot near constant and gearing to match then a manual is for you.

Think of bicycling. You most efficient use of power is a cadence(rpm) of ~80. Think of that is your power band. If you can keep your bicycle in the correct gear and keep a cadence of 80 your are cruisin'. The same goes for a car. An automatic on a flat highway is the MOST efficient, yet once you get into the mountains and have the "UPs and DOWNs" your foot starts to press the gas harder to "get" that gear you want. But if you're in a manual you can see what is ahead and keep your vehicle in the optimal rpm (cadence) range.

The icing on the cake is that driving becomes enjoyable, it's slightly challenging, engaging and fun. It's not a boring "push and go".

But alas if you know, you know. Some folks like that auto and others enjoy the deep pleasure of a manual.

No judgement here, just experience from a guy that's been 3 pedaling or left hand squeezing for the past 32 years.
The automatic has 3 more speeds than the manual which can all be selected manually so the automatic can, strictly speaking, set cadence better than the manual.