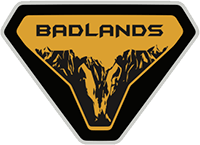 Well-Known Member
Joined

Aug 25, 2021
Messages
Reaction score

364
Location
Vehicle(s)

Badlands Sasquatch
Bronco

Badlands
I've called or researched a few of these, so I figured I'd include what I've found or heard from folks on these. The main thing I wanted to find out was:
Lead/wait times as of 10/5
Compatibility with parking and ACC sensors, front facing camera
Compatibility with factory skid
Lighting options
I regret I didn't ask about weight on any of them.
4 Wheel Parts -
https://www.4wheelparts.com/p/4-wheel-parts-factory-bronco-front-bumper-61268w/_/R-4WPBR-61268W
$1200 + $400 for the winch plate
Lead time is 6-8 weeks
Blocks front facing camera (mostly)
ACC bracket included that mounts the ACC sensor slightly forward, but in the same location in front of the intercooler
Works with factory skid
Cutouts for 6in foglights
Works with parking sensors
Lifestyle Offroad -
https://lifestyleoffroad.com/shop/ols/products/2021-ford-bronco-winch-bumper
$1,965
Doesn't block camera
No support for ACC or parking sensors (as of now, they are working to address both of these things and determined to do so)
Includes replacement skid plate
No foglights or other lighting options
MaxliderBros -
https://shop.maxliderbros.com/colle.../2021-ford-bronco-custom-front-modular-bumper
$3200 + $1229 (for optional brushguard)
Does not block front facing camera
Supports factory parking sensors
Two ACC bracket options: Can be mounted in the bumper or behind the grill with a provided bracket. Some winches won't work with the in bumper mount and require grill mounting, some will allow it to fit in front of the winch.
Supports ditch lighting
Includes new skid plate
Covers crash bars
12-14 week lead time
Made by ADD
ADD -
https://www.addictivedesertdesigns.com/ford-bronco-winch-front-bumper
$2400
May partially block camera
ACC relocation bracket available to move ACC sensor behind bumper
More lighting options than other bumpers
Works with factory skid
3-4 month wait
If you don't want the center light, there is no cover, just a hole
Rough Country -
https://www.roughcountry.com/hidden-winch-mount-51054c.html
$309
Will not fit mod bumper or 2.7l (trans cooler in the way)
Winch types seem restricted to RC or HF winches only (could be mistaken)
Places winch behind intercooler
Replaces factory skid
No impact on ACC or camera
Ford -
https://www.bronco6g.com/forum/threads/ford-accessory-winch-kit-now-available-for-2021-bronco.23033/
$3500 MSRP (looks like you can get it for ~$3k or slightly less)
Works with mod bumper
Blocks ACC, camera, and parking sensors
Winch included
Factory option, so all wiring/etc is included
Bodyguard -
https://www.bodyguardbumpers.com/bronco-base-front-bumper-winch-mount
$1745 (no guard/light), $2020 (guard/light), + other options
Works with ACC relocation, moves it behind mesh on the bumper
Lead time is 3-4 weeks as of 10/6
Camera on the base bumper is not blocked, Baja relocates it
Works with parking sensors
Replaces factory skid, 10-ga skid and bumper
Can use black fasteners instead of silver
Warn Elite -
https://www.warn.com/elite-front-bumper-for-2021-ford-bronco-with-grille-guard-tube-107856-2
or
https://www.warn.com/elite-front-bumper-for-2021-ford-bronco-no-grille-guard-tube-107870
$1699 w/o guard, $1799 with guard MSRP (cheaper links below via Northridge 4x4)
ARB Summit (No manufacturer page up yet that I could find, see link below from Northridge)
$1695
Lead/wait times: Waiting on an ETA from ARB, they should have one soon.
Compatibility with parking sensors: Yes
ACC sensors: Yes
Front facing camera: Yes, but it does block a little (no more info on how much yet)
Compatibility with factory skid: Yes
Lighting options: Drilled for aftermarket fog lights
Bumper to Flare width: ARB split the difference so it will look good on either stock or Sasq.
Thanks to @Tech Tim for the info, purchasing links through him here -> (https://www.northridge4x4.com/part/front-bumpers/3480010-arb-summit-winch-front-bumper)
Bay Area Metal Fabrications -
https://www.bayareametalfab.com/2021-FORD-Bronco-Front-Winch-Bumper_p_169.html
$1700 (various options exist)
No lead time info currently, preorder starts 11/1/21
Optional bracket ($159 addon) for relocating parking and ACC sensors
Front facing camera: No confirmed information yet, but location is similar to those that claim the camera isn't blocked
Lighting options: Integrated fog light mounts
Current in development (limited details):
Icon -
https://www.bronco6g.com/forum/thre...-icon-intro-from-icon-vehicle-dynamics.24784/
https://dv8offroad.com/pages/ford-bronco
I spoke to ADD, Maxlider, and 4WP on the phone, all were responsive and helpful with questions. I similarly emailed with Lifestyle back and forth, who was real helpful with his experiences wheeling the Bronco near me and his plans.
None of the ACC brackets require recalibration according to folks I spoke with, but may require some fiddling with it to get it to work properly. It sounds like you have to "aim" it. I read some forum posts on the F-150 and Ranger that moved it behind the grill, some worked flawlessly while others had on again/off again issues with it. Bodyguard indicated you might have to go to the dealer to have it recalibrated or reflashed, but I doubt that's unique to them.
Most winch mounts that do not block the camera seem to reduce approach angle somewhat.
If I got anything wrong or missed any, let me know, I'll update the post.
EDIT:
Oct 25 - Added info for Bay Area Metal Fabrications
Last edited: