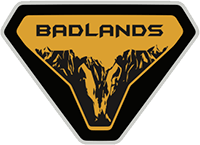 Well-Known Member
I am quite sure that you already know the answers below. It's not a perfect solution, not even close, but there isn't any better solutions currently on the market either.

Does Rough Country's solution work for 2.7L-equipped Broncos?
Not out of the box. Requires relocating the transmission/radiator heat exchanger.

Which bumpers/plates is it compatible with?
So far, just the standard bumper is directly compatible. Someone did adapt it to work with the mod bumper, but required some fabrication to make it right.

Do you have to cut off pieces of the frame for this to fit?

I really wouldn't describe it as cutting off frame pieces, but rather locating blocks that were spot welded to the frame and non-structural.

Does it require relocation and/or removal of components?

It requires removal of two assembly horns (for vehicle location during assembly). These are tack welded to the frame, but must be cut off.

No other modifications needed on the 2.3. On the 2.7 the heat exchanger for the 2.7 transmission to radiator coolant must be relocated.

What choices of winch can be selected?
Anything that has the standard 10x4 bolt pattern, like Warn, Smittybuilt, HF, Rough Country, etc.

As far as the fairlead goes, I was able to bolt up the HF fairlead, but it is not recessed like the Rough Country winch fairlead is.
You are pretty much correct about me knowing the answers... to most, but not all. I think the RC winch solution is cool, but it is only better than other options for specific reasons and when certain criteria are met(similar situation for other winch solutions). Since RC stated that minor cutting/trimming is required and is not compatible with the 2.7L, I would like to see more how things have to be relocated(heat exchanger) and/or fabricated(bumper, skid plate, frame, etc.). IMHO, none of the winch solutions are particularly better or worse... I think it depends on what the individual needs and/or wants out of their winch solution.
Personally, I do not like the idea of relocating a component like the heat exchanger. I expect compatibility with Capable and HD bumpers will come. Maybe other manufacturers will come out with a hidden winch solution, but my guess is that their decisions were to come out with a solution that could work with both engine choices.
I was hoping that ARB could do it because of their Ford Performance by ARB winch capable bumper for the Ranger is hidden, sensor/ACC compatible, and maintain safety and driver assistance systems... but the Ranger has the 2.3L. The Summit bumper shown at SEMA works on both engines and does accommodate all accessories and safety features, including the front camera.(relocated, according to ARB Rep... need confirmation).