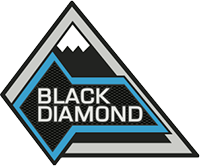 Member
First Name

Matt
Joined

May 26, 2022
Threads
Messages
Reaction score

163
Location
Vehicle(s)

bronco
Bronco

Black Diamond
A little over three years ago Jill received one of the most life altering and devastating diagnoses a woman can receive in her life. She had breast cancer. What made it worse it that it was the rarest and most aggressive version of breast cancer known. At this point EVERYTHING in our lives changed dramatically.
Jill chose to sell her 1986 Bronco, that she had previously purchased for her and I to work on together, to cover the initial bills for the medical expenses. At this point we were careful on what we did and where we went in fear of her near nonexistent immune system due to the yearlong chemo regiment. This meant we could do the things we loved. Working on cars, fishing, surfing, anything outdoors was off limits by the doctors.
During the hardest time of her fight, after the surgeries were complete and the recovery phase started, I wasn't sure if she would make it. The lively, upbeat, cheerful, always positive woman I knew was now just a shell of her former self. During this time she was bed ridden due to the lack if strength to even get up.
During one of the hourly bandage changes and evaluations she had made the comment she wanted to get one of the new Broncos and to start a YouTube channel working on cars with me. I did what every man would do when he sees a spark in the woman's eyes he loves to keep going. I promised her we would do just that. I told her to pick out the Bronco she wanted and we will start the YouTube channel, now known as 1Five1 Garage.
While we did get the Bronco and started the channel, I wanted to do something special without her knowing to help her remind her of the fight she won. I wanted something special to show her how proud I am of her. I reached out to DarkMatter Design and asked if they would be able to custom make a Bronco badge with a breast cancer ribbon incorporated into it somehow.
Not knowing what the final outcome would be made me a little nervous, but knowing from seeing other projects and their craftsmanship, I knew that I wouldn't be let down. The day the emblems arrived I was overjoyed about the outcome. The question is "Will Jill like it as much as I did?" After seeing it and the videoed reaction I think she does. After the camera was off, she kept staring at it for a while. She absolutely loves it.
I want to give a huge thanks to DarkMatter Design for doing this for me to surprise the woman I almost lost with something special to brighten her day… and Bronco…