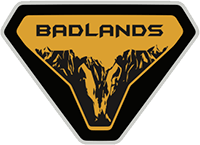 Well-Known Member
Thanks. That is good information. I don't know that I'll ever need mine to be certified in any fashion. I do intend on creating an internal roll cage (on mine) at some point so that should alleviate some of the concerns for structural strength.
You do all the proper welds and tie ins it's likely going to be a-okay. But strictly on a legal front you're on your own if anything happens of course. Repair shops nationwide perform identical repairs daily. Not making a scare tactic out of this by any means just saying once those pieces are touched outside of Fords assembly line they can't measure it's ability to perform the way it was designed is all
Also, I'm not a vehicle proctologist so I can't say absolutely one way or the other. I just know enough to make me stupid.
Last edited: