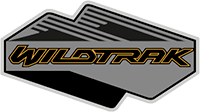 Well-Known Member
Update: Video added.
Some photos of the show here in Ford Gabriel Montreal.
I was not a big fan of Cyber Orange but the color was so pleasing in a nice day that my first reaction was "am I gonna switch from AMB to CO!". First time I liked a yellowish color on any car except ferraris lol.
And it went perfectly well with interior orange accent.
I have ordered leather interior but as soon as I saw the MGV I doubted that as well. MGV actually matches the personility of the car much better.
I'm 5'6" and I was glad the height of the car wasn't as intimidating as I thought would be. WH definately has room to move in.
Same with the fender flares, didn't look extra in person at all.
Mic top and all black pieces are of such good quality.
Also I am not worried about interior quality anymore and I have been in a quite few luxury european cars. Even the rough plastic parts in the interior had quality to them.
Last edited: