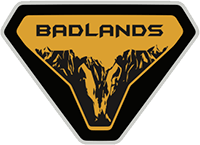 Active Member
First Name

Trey
Joined

Sep 23, 2020
Messages
Reaction score

132
Location
Vehicle(s)

2013 RAV4
Just posting this for anyone else like me on the fence about Cyber Orange.
When I saw the orange in the reveal video, I fell IN LOVE with the color they showed.
I finally tracked down a Ranger in CO to see in Broomfield, Colorado over at Sill-TerHar Morors (it's on the Ford show floor if you live in the area)
Initial impression- it's absolutely yellow. If I saw the color on the street, there's a 0% chance I would have called it orange. In certain light, it does have a slightly orange twinge to the yellow. It reminds me of Tonka truck paint (not in a bad way, loved Tonka trucks)
The pics I took look more orange than my eye was picking up in person in the showroom. The sun was shining in the passenger side, and it did bring a little more of the golden out to the naked eye.
Having said all of that that, I don't dislike yellow. It's just not anything like the marketing material photos or reveal video. It's a cool color. It's got cool metal flake that shows a ton on the sharp curves, and has a lot of depth. I may still get CO, but 100% will have the car called yellow any time someone needs to describe it